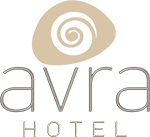 Book online
Welcome to Perea!
A focal point with all the important points of interest within walking distance from our hotel!
You are almost in the city of Thessaloniki, but still so far from the hustle and bustle of the center.
For all of you who wish it during your vacation or your short visit to our area, we have to suggest you many alternative ways of fun & plenty of activities!